In Granado Espada : Andromida server, we have
exclusive
contents or might be called
custom
contents.
Here is what you should follow for new player in Andromida.
NOTE
: I am just a regular player too and I had these kind of trouble before.
First of all check the details of
custom rewards
for Family Level Up and Quest here :
[NOTICE] Server Features & Customizations
This will be really helpful and a good motivation.
Some rewards might be changed to better rewards, like Family Level 90 rewards. But most of them are accurate.
1)
Join faction
: As a fresh beginner, gearing up is hard, unless you go for Cash Shop.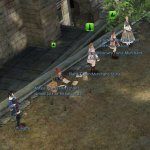 In Reboldoeux (G6:G7) you will see "Faction Mission Point Merchant : Judy", she is selling some very useful stuffs for beginner. All you need is finding a faction and join
Faction Mission
. With AR35/36 weapons, these will be enough for
beginner
solo content.
2)
Do daily raids
: There are two kinds of them,
solo
and
squad
.
Solo :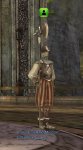 Rank Solo
: I guess, everyone knows this guy, (I5) at Coimbra Nimrod Bridge with proper gears, soloing R7 is easy. If you can't R5/R6 for some gear up is fine.This solo raid, need to use Activity points, can increase by family level maximum is 200, recharge by talking with "Karin's assistance, Teresia" or use "Karin's vital potion" and do daily quest.
NOTE
: In my case, at the beginning, I use
Chungha
with normal AR34 weapon with Lifeless racial. Why
Chungha
? Just because
WAIFU
reason.
Rewards
:You can check
Chungha
and
Rank Token Merchant, Luna
for things you may exchange - recommend Valeron's blessing Grade 38/Collection Ancient Stance Page/Valeron Accessory recipe pieces.
Solo-able contents
: They used to be Squad mission before, but now everyone just solo them.
Bounty Hunter
all normal and hard - Rewards :
Token B.H. Guild
and some other stuffs to sell. - check merchants, you can sell token or exchange for items and sell them. Look for Dragon Heart, Seed of Yggdrasil and Heart of Archangel, these stuffs need to craft high tier gears, Valeron accessory for example.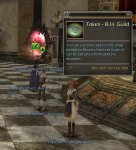 Castilla Mission
(Mine/Relics/Tower of Chaos) try to solo Mine, Relics and ToC
Hard
if possible, but if you can't doing Normal is ok for early play.
Receive daily quest from
Luciano
for extra moon stone, these quest only for normal run.
In
Hard Mode
final bosses of Mine and Relic can drop
Queen of Valkyrie's Blue Ring - Recipe
0.10% fix drop rate, and my reliable source said that every boss in ToC can drop the recipe.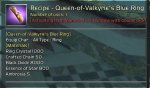 Squad :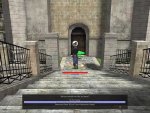 ​
Clock Tower
: As a new player, you can't do much, since you will limited by
character
choices, even if you have basic buffer or de-buffer team, but the others have them too.
So, all you may do
everyday
is CT. If you see a broad about it, don't be hesitate to ask for joining.
This one will require to finish
Viron Scenario
quest :
[Judgement Day] : Final of Montoro
then there will be sub quest
Misc : Clock Tower Entry
, after finish this one you can join CT raid.
Rewards
: Ancient Stance Book, Valeron's Blessing Grade 35/36/37/38, Some Boss accessories recipe.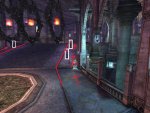 VERY IMPORTANT
: Don't get cursed at 11th-12th floor, press shift+click to run STAY AWAY from the curse gate. If you get cursed, talk to 'Altar of Sacrified' and die.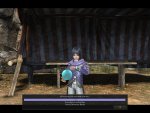 ​
Tupo
: Talk to
Noah
in Prurio ,Tula/Portus this ones require
Altria scenario : Advance Base Prurio
Well, as a new player, prepare your buffer squad, or sometimes, you may just join.
Rewards
: it will give you
Crystallized Nucleus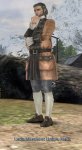 Check
Lucia Merchant Union, Nuoz
for what you can exchange for, there are 2 of 5 Elements Weapon Stone each month.
Last edited: