Login to
https://granado-espada.to/
and click on "Account Upgrade" on top of the site.> You can donate either 5, 10, 20, 50 or 100 EUR (Euro) by clicking on "Upgrade now" below the amount. You will choose the payment provider, currently only "Unitpay" is available for some countires(Russian Federation, Ukraine, Kazakhstan, Belarus, Armenia, Azerbaijan, Estonia, Georgia, Kyrgyzstan, Tajikistan, Lithuania, Latvia, Moldova, Turkmenistan, Uzbekistan.) so just click "Continue". Within the browser window the Unitpay window will show up. Click on the right tab "Others" to choose the payment method. Switch to the left tab "Credit Card/Details" and type in the required information depending on the payment method. Click the blue "Pay" button below and wait for the payment to be processed. You may receive an e-mail confirmation depening on payment method. Hint: If you decide to purchase items at a later point you can do so.
1- Charging your credit balance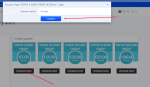 2- Choose the payment method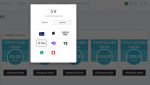 Once you are done you will find the credit into your balance.
3- Claim the tokens from the website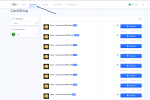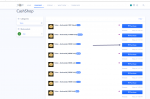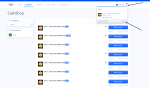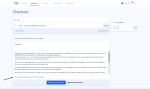 5- Grab the tokens from game.